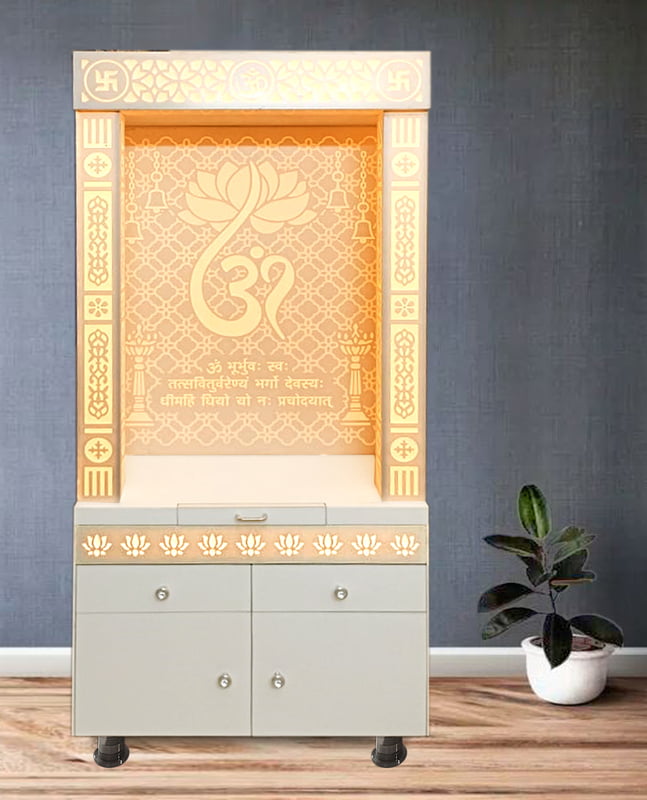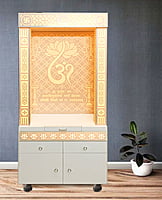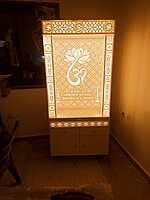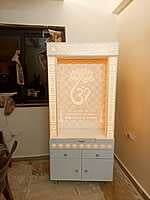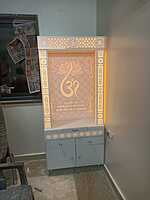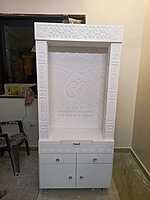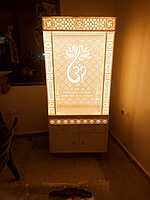 3D Corian Lotus Om Mandir With Pillar and Drawer
Bring home peace and positivity with our beautifully crafted 3D Corian Lotus Om Mandir with Pillar and Drawer. This elegant piece of art is designed to elevate the aesthetic appeal of your living space while serving as a sacred place for prayer and meditation.
Made with high-quality Corian material, this mandir boasts a stunning 3D Lotus design with an intricately carved Om symbol in the center. The mandir also comes with a pillar and drawer, providing ample space to store your devotional items.
Crafted with utmost precision and attention to detail, this mandir is a perfect blend of tradition and modernity. The premium quality material ensures that the mandir is easy to clean and maintain, making it a practical choice for your home.
At our e-commerce website, you can buy this exquisite 3D Corian Lotus Om Mandir with Pillar and Drawer at the best price. It is perfect for gifting or for personal use, and is sure to make a lasting impression on anyone who sees it.
Dimensions and Features:

Height:-

72"


Depth:-

19"

Material: Corian + WPC

Light: Yes

Color: White

Waterproof: Yes
Depth:- 19"

Corian Thickness:-
12 MM
UV Marble Thickness:- 1
.5mm
Material:-
Corian,WPC & UV Marble.
Included Led Light & Adapter.