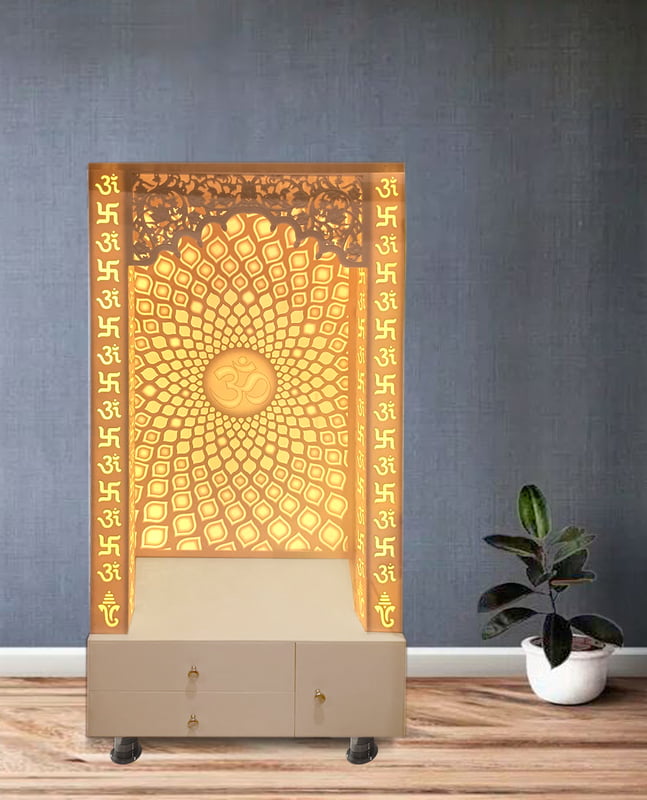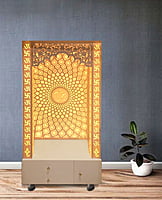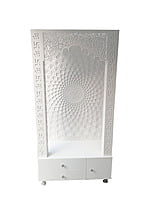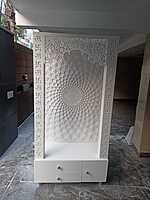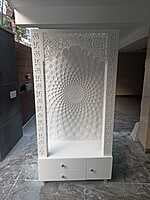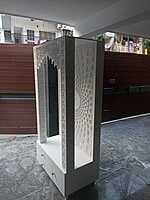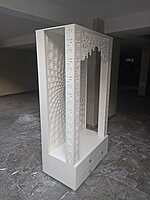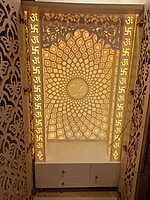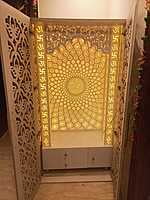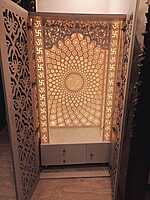 3D Corian Om Mandir With Pillar | Full Corian Mandir
Introducing the Om Corian Mandir, a stunning and sophisticated addition to any home or office space. Designed with functionality and beauty in mind, this temple is not only a place of worship but also a statement piece that reflects the elegance of traditional craftsmanship.
Crafted from high-quality Corian, this temple is durable, waterproof, and easy to maintain. The intricate engravings on the temple walls and pillars allow light to filter through, creating a captivating and ethereal glow when illuminated. These engravings, coupled with the expertly designed lattice work or mehrav, showcase the exceptional attention to detail and artistry behind this beautiful piece.
In addition to its stunning appearance, the Om Corian Mandir offers practicality with two drawers at the base, providing convenient storage for prayer accessories or other essentials. The white color of the temple adds a sense of purity and serenity, making it a perfect addition to any sacred space.
Choose the Om Corian Mandir for an exquisite and functional temple that will transform your space with its beauty and grace. Its combination of premium materials, intricate craftsmanship, and practical design makes it an ideal investment for those looking to enhance their home or office with a touch of elegance and tradition.