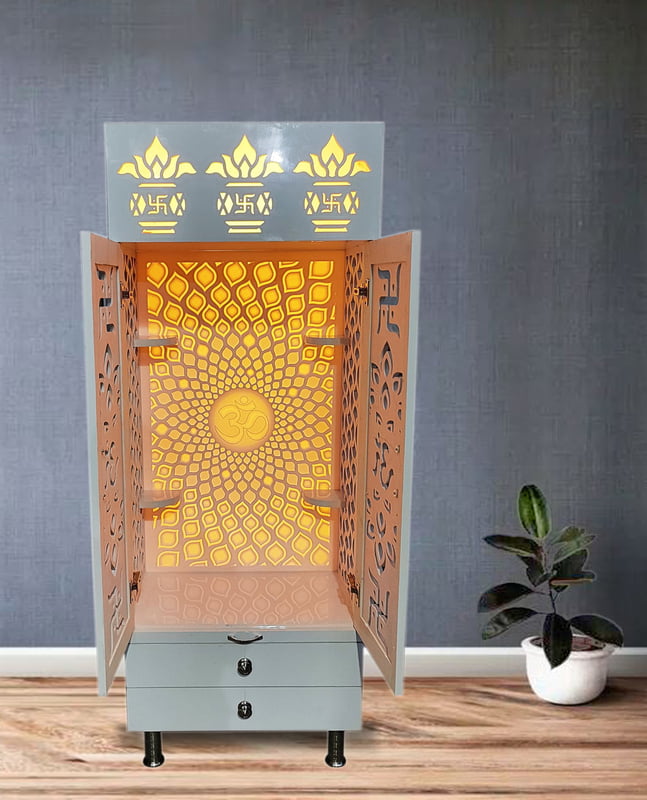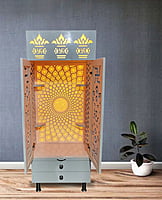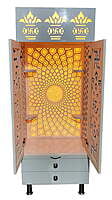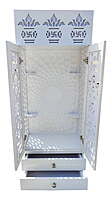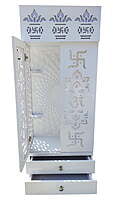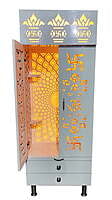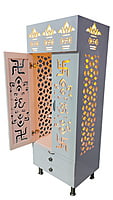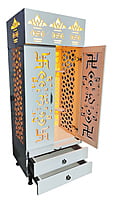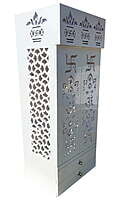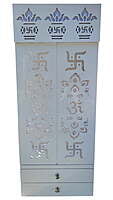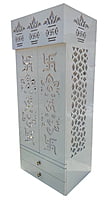 3D Corian Om Mandir With WPC Jali Door
Our temple is made of WPC (Wood-Plastic Composite) and Corian material. The backdrop is made of Corian material, which has been engraved with the design of OM symbol and leaves. All of it is made of WPC. Along with the temple, we have also created doors with the drawers. The doors have jali cutting, and on the backdrop of the temple, we have created a WPC stand to place the idols. The top has a design of a Kalash which has been cut and the temple has been given a finishing touch by applying UV marble polish. The temple also has legs made of stainless steel, which makes it easy to clean the temple base. The light passes through the Corian material and gives the temple a beautiful look. The temple is very beautiful and elegant.

Dimensions and Features:

Material: Corian + WPC

Light: Yes

Color: White

Waterproof: Yes
Depth:- 20
"
Corian Thickness:-
12 MM
UV Marble Thickness:- 1
.5mm
Material:-
Corian,WPC & UV Marble.
Included Led Light & Adapter.