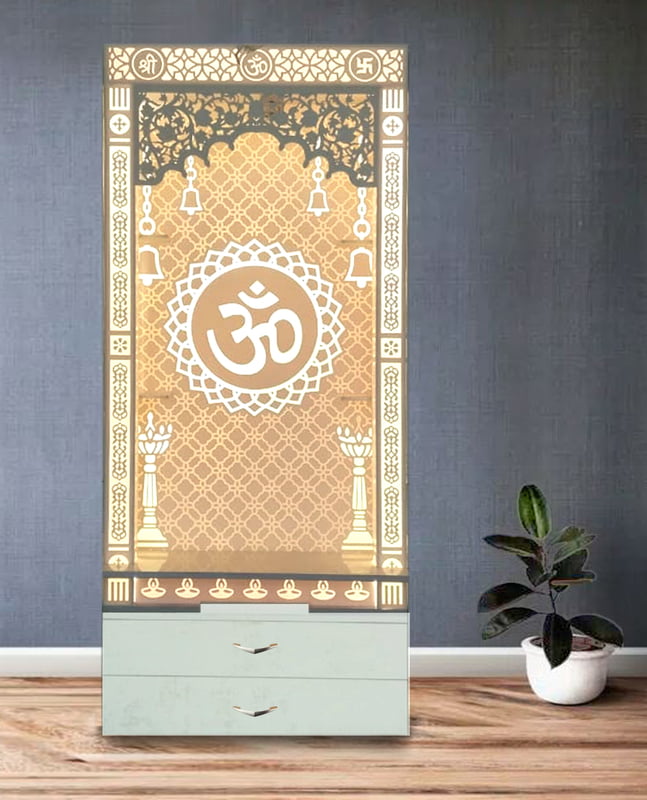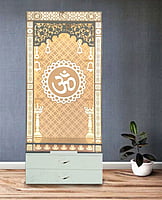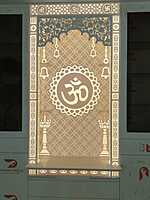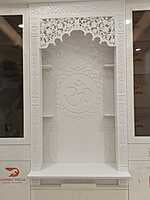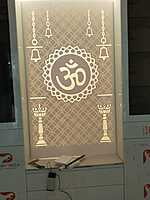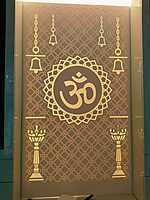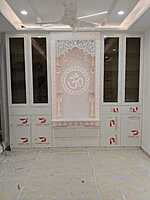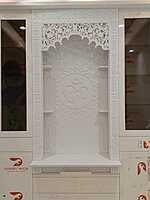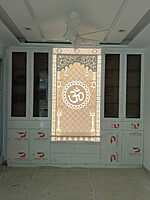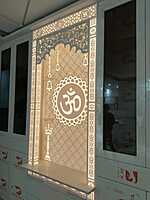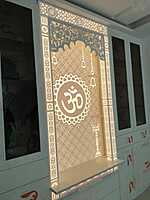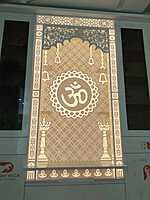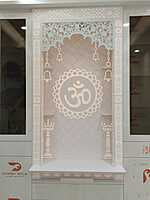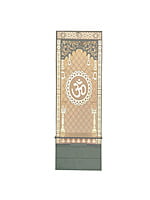 3D Corian Om Puja Mandir With Corian Pillar
Introducing our 3D Corian Om Puja Mandir with Corian Pillar, now available for purchase on our e-commerce website. Our puja mandir is designed with a 3D Om symbol and is made from high-quality Corian material, providing durability and a modern look to your home temple. The Corian pillar enhances the overall aesthetic of the mandir, making it a perfect centerpiece for any prayer room.
This puja mandir is ideal for those who seek a contemporary yet traditional design that complements the decor of their home. The intricate details of the mandir are carved using advanced technology to create an elegant and precise finish. The 3D Om symbol is considered to be one of the most auspicious symbols in Hinduism, symbolizing the essence of the universe and divine energy.
Our puja mandir is easy to assemble and maintain, and it comes with a one-year warranty. It is available in different sizes to fit your needs and preferences. Order now and bring a touch of spirituality to your home with our 3D Corian Om Puja Mandir with Corian Pillar.
Dimensions and Features:

Width: 42.12"

Height: 102"

Depth: 20"

Material: Corian + WPC

Light: Yes

Color: White

Waterproof: Yes
UV Marble Thickness: 1
.5mm
Material:
Corian,WPC & UV Marble.
Included Led Light & Adapter