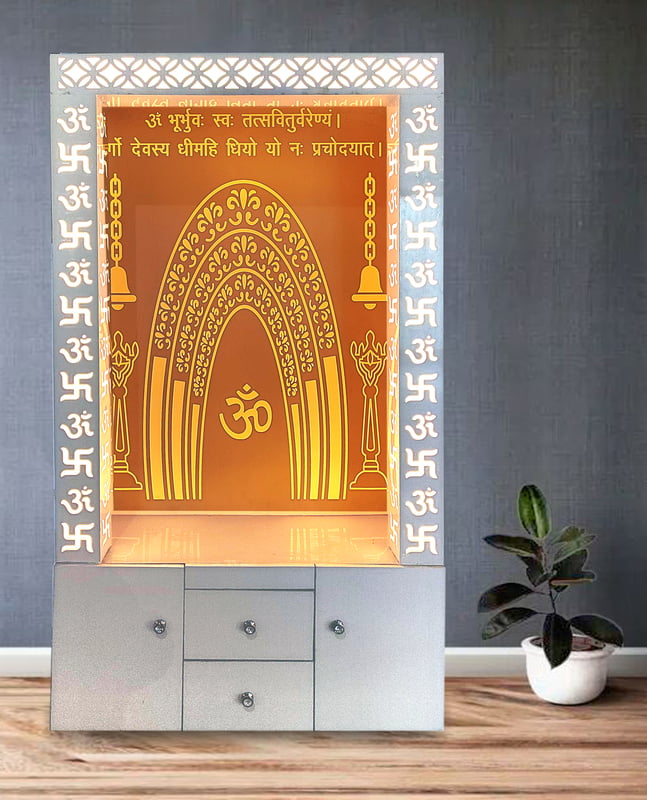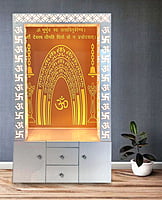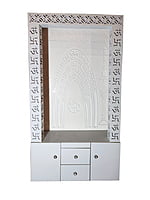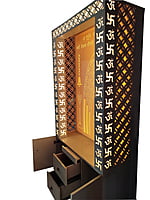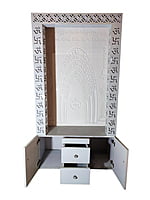 3D Corian Om Temple with WPC Jali Pillar and Drawer
Our product is a temple that has been crafted with precision and care, using high-quality materials such as corian. The backdrop of the temple is made entirely of corian, with intricate engravings of religious symbols and motifs such as bells, lamps and diyas. The side walls are adorned with beautiful lattice work made of WPC, while the base of the temple features drawers that add to its functional appeal. The pillar on either side of the temple and the top of the structure boast of delicate designs such as the Om symbol and the Swastika, all created with WPC.

Dimensions and Features:

Width:- 42"


Height:- 80"


Depth:-

16"

Material: Corian + WPC

Light: Yes

Color: White

Waterproof: Yes
Depth:-
16"
Corian Thickness:-
12 MM
WPC Thickness:-
12mm/18mm
UV Marble Thickness:- 1
.5mm
Material:-
Corian,WPC & UV Marble.
Included Led Light & Adapter.