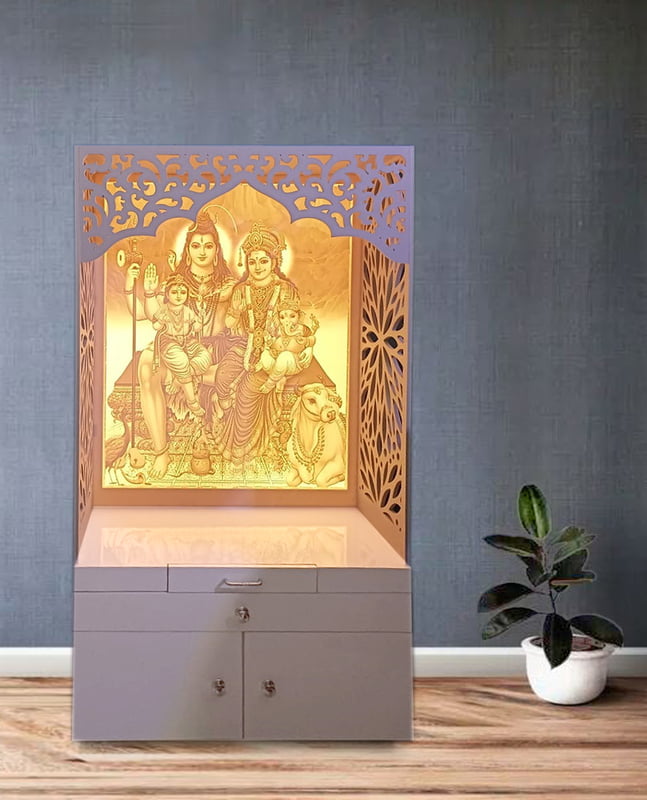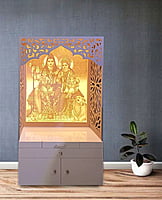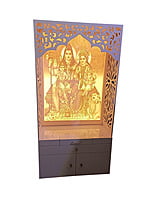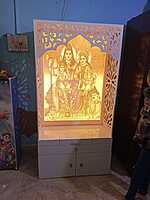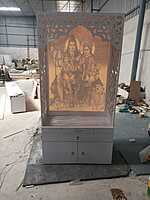 3D Corian Shiv Parivar Puja Mandir With WPC Drawer
Discover our stunning 3D Corian Shiv Parivar Mandir with WPC Pillar, combining the durability of Corian and the eco-friendliness of WPC to create a modern, stylish home temple designed to last for generations.

Dimensions and Features:
Width:

Height:

Depth:

Material: Corian + WPC

Light: Yes

Color: White

Waterproof: Yes
The 3D Corian temple boasts a flawless finish and intricate engravings, including a beautiful floral design on the beam and the sacred. This captivating design, coupled with the temple's built-in lighting, creates a mesmerizing visual effect that enhances the overall beauty and serenity of your space.
Made from WPC material, this temple offers exceptional durability and is finished with a UV marble layer, giving it a smooth, refined appearance. The combination of Corian and WPC materials ensures that this temple is not only beautiful but also built to last.
UV Marble Thickness:
3.5mm
Material:
Corian,WPC & UV Marble.
Included Led Light & Adapter