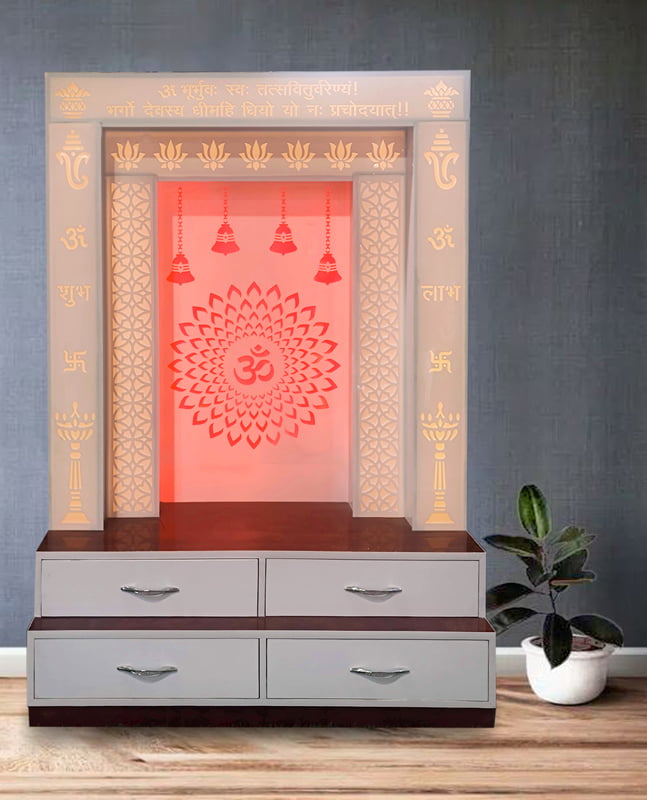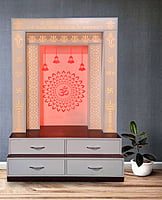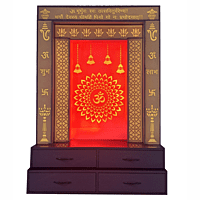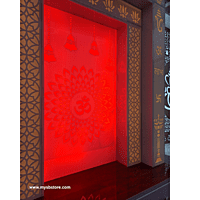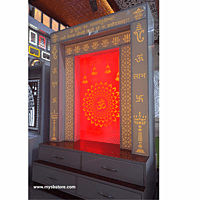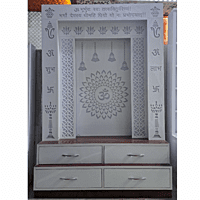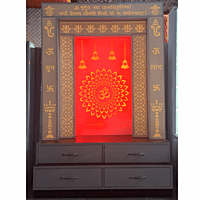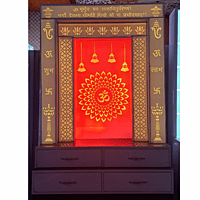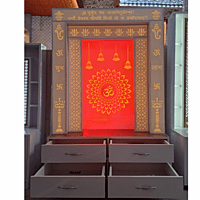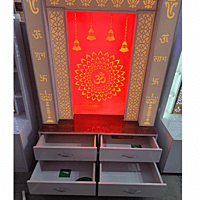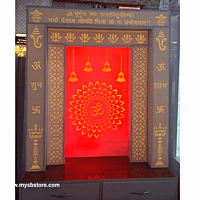 Acrylic Om Mandir With Storage Space | Acrylic Pillar
Bring a divine touch to your home with our Om Mandir crafted with an acrylic Om design and pillar. The Om symbol is considered one of the most sacred in Hinduism and represents the universe's sound and vibration. This beautifully designed mandir comes with ample storage space to keep your puja essentials, idols, and photos.
The mandir's acrylic pillar adds an aesthetic appeal to your home decor and creates a spiritual ambiance. The Om symbol's transparent acrylic design allows the light to pass through, creating a soothing effect in the room. The spacious storage space ensures you can keep all your puja items organized and within reach.
The mandir is easy to install and maintain and is designed to fit perfectly in any room of your home. Its elegant and modern design makes it perfect for both traditional and contemporary home interiors. Bring home this stunning Om Mandir with Acrylic Om and Storage Space and add a divine touch to your home decor.
Dimensions and Features:

Width: 48"

Height: 72"

Depth: 21.5"

Material: Corian + WPC

Light: Yes

Color: White

Waterproof: Yes
Depth:- 21.5"
UV Marble Thickness:- 1
.5mm
Material:-
Acrylic,WPC & UV Marble.
Included Led Light & Adapter.