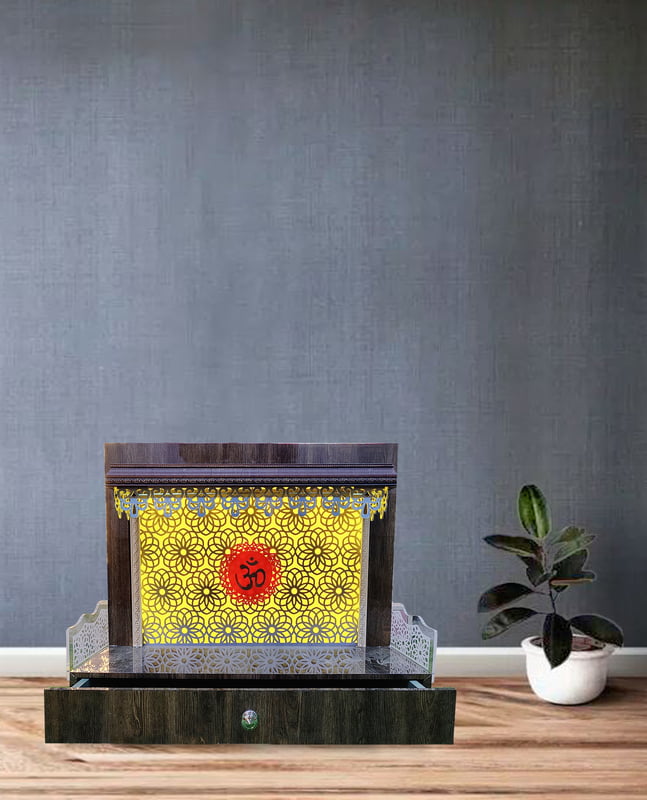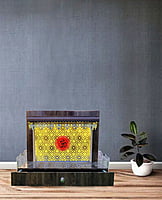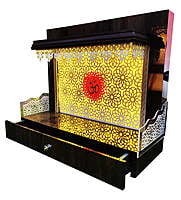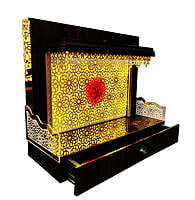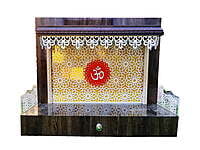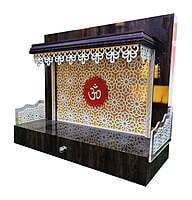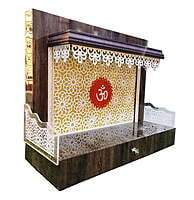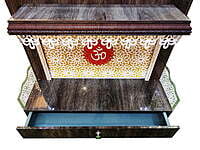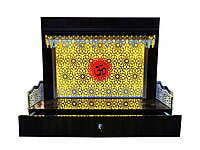 Acrylic Om Mandir With WPC Base
Acrylic has been used in the temple's back site, mehrab and both sides of the temple and the whole temple is made of HDHMR material which is moistureproof, fire retardant, paste proof. And then mica has been pasted on it. Due to which the surface of the temple looks smooth and clean. We attach you light strips and adapters with the temple and after lighting the light, the temple looks even more beautiful.

Dimensions and Features:
Height: 28"

Width: 33.5"

Depth: 15"

Material: Acrylic + WPC

Light: Yes

Color: White

Waterproof: Yes
Depth:-
15"
UV Marble Thickness:-
1.5mm
Included Led Light & Adapter.