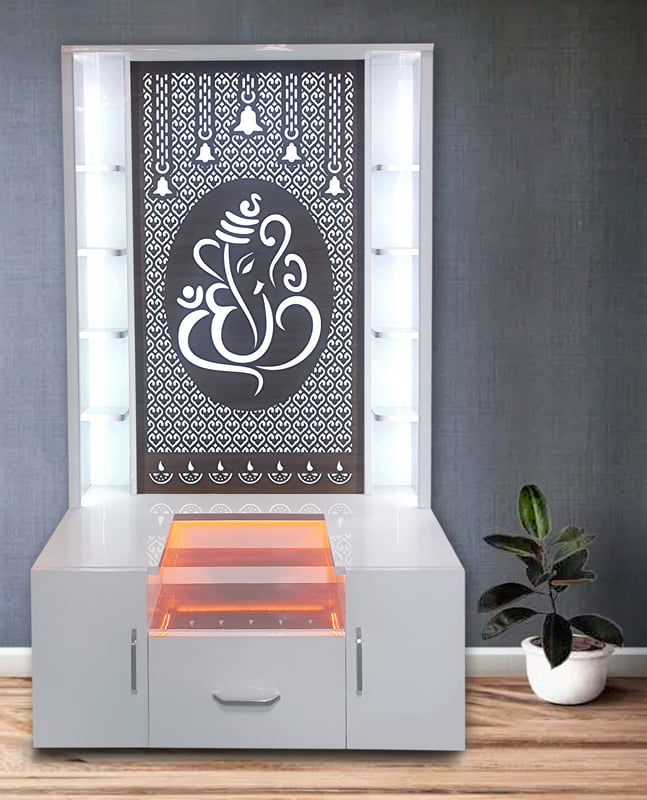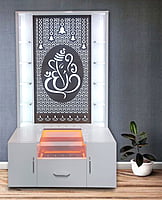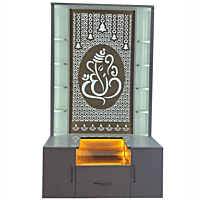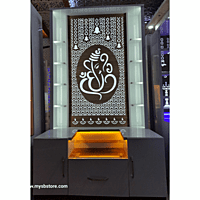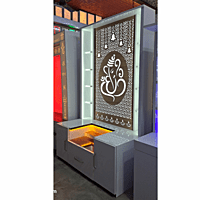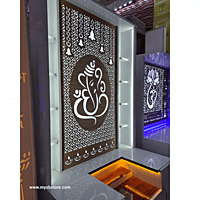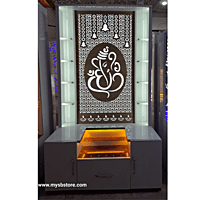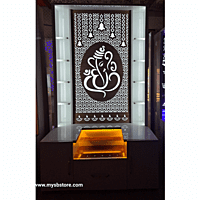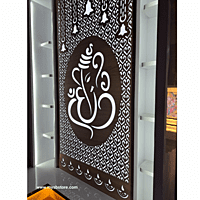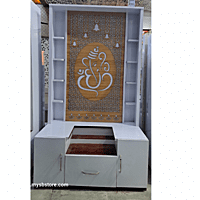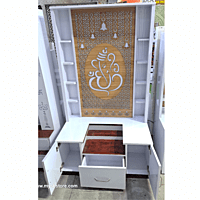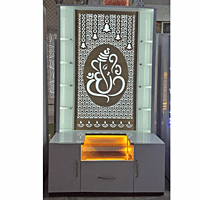 Buy Prime Wood Ganpati Ji Mandir with Storage Space Online
Bring home the blessings of Lord Ganesha with our Prime Wood Ganpati Ji Mandir. This elegant and spacious mandir is perfect for your home decor, providing a beautiful place to worship your favorite deity. The unique feature of this mandir is the storage space it comes with, allowing you to store all your puja essentials, books, and other items.
The mandir is made of premium quality wood and features intricate carvings and designs, creating a stunning visual impact in your home. The Ganpati Ji idol is also made of prime wood, adding to the mandir's aesthetic appeal. The spacious and well-ventilated design of the mandir ensures that your puja essentials are organized and well-maintained.
The mandir's durability, easy-to-maintain features, and exquisite design make it the perfect addition to any home, big or small. Our Prime Wood Ganpati Ji Mandir is available for online shopping, making it easy and convenient for you to bring home the blessings of Lord Ganesha.
Dimensions and Features:

Width: 41.5"

Height: 72"

Depth: 25"

Material: Prime Wood + WPC

Light: Yes

Color: White

Waterproof: Yes
Depth:- 25"
UV Marble Thickness:- 1
.5mm
Material:-
Prime Wood ,WPC & UV Marble.
Included Led Light & Adapter.