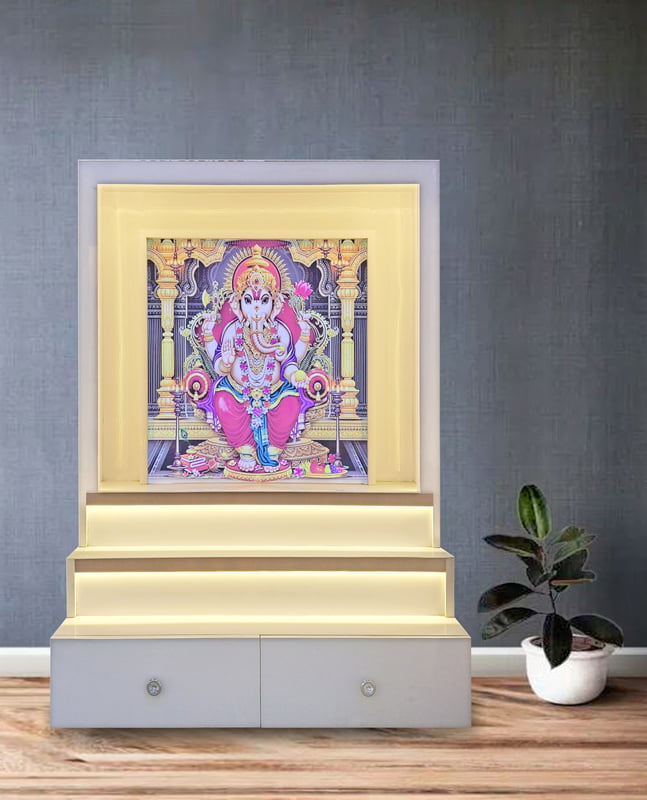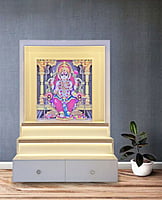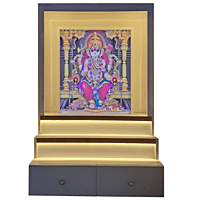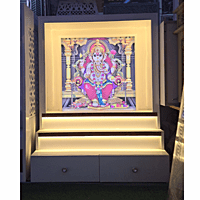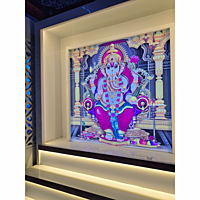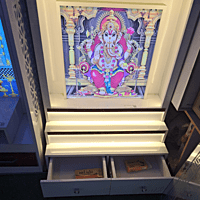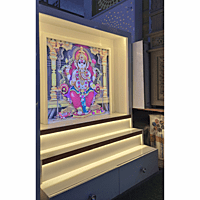 Ganpati Ji Mandir with Printed Acrylic and Storage Space | Sehrawat Brothers
Add a touch of divinity to your home with our Ganpati Ji Mandir, featuring a beautiful printed acrylic design of Lord Ganpati. The mandir is designed with ample storage space to keep your puja essentials, idols, and photos. The mandir is perfect for both small and large homes and is easy to maintain, making it a great addition to your home decor.
The mandir is crafted with high-quality materials and is designed to provide a beautiful place to worship Lord Ganpati. The printed acrylic design creates a stunning visual impact and adds to the spiritual ambiance of your home. The mandir's storage space ensures that all your puja essentials are organized and easily accessible.
Sehrawat Brothers is a trusted brand that offers high-quality puja mandirs with a wide range of designs to choose from. Our Ganpati Ji Mandir is easy to assemble and comes with all the necessary hardware for hassle-free installation. Bring home the blessings of Lord Ganpati with our beautiful Ganpati Ji Mandir today.
Dimensions and Features:

Width: 25"

Height: 72"

Depth: 20"

Material: Printed Acrylic + WPC + UV Marble

Light: Yes

Color: White

Waterproof: Yes
Depth:- 20"
UV Marble Thickness:- 1
.5mm
Material:-
Corian,WPC & UV Marble.
Included Led Light & Adapter.