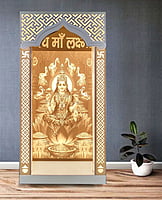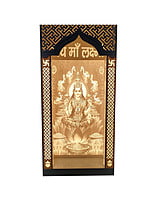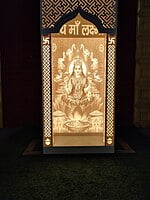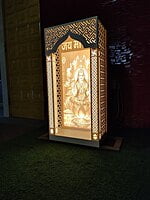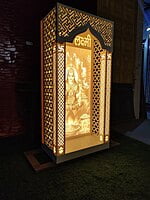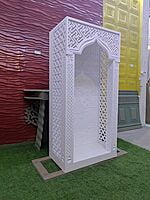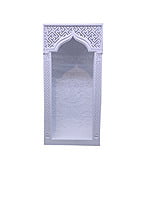 Lakshmi Mata Mandir | Full Corian
Bring home the blessings of Lakshmi Mata with our Full Corian Lakshmi Mata Mandir. This exquisitely designed temple is perfect for those who want to create a sacred space for daily worship at home. Made from premium quality Corian material, this temple is durable, easy to maintain, and has a beautiful glossy finish. The temple has intricate carvings and details that make it a visual delight and perfect for a traditional Indian home. The temple comes with ample storage space for all your puja essentials.

Dimensions and Features:

Material: Corian + WPC

Light: Yes

Color: White

Waterproof: Yes
Depth:- 18"
Included Led Light & Adapter.