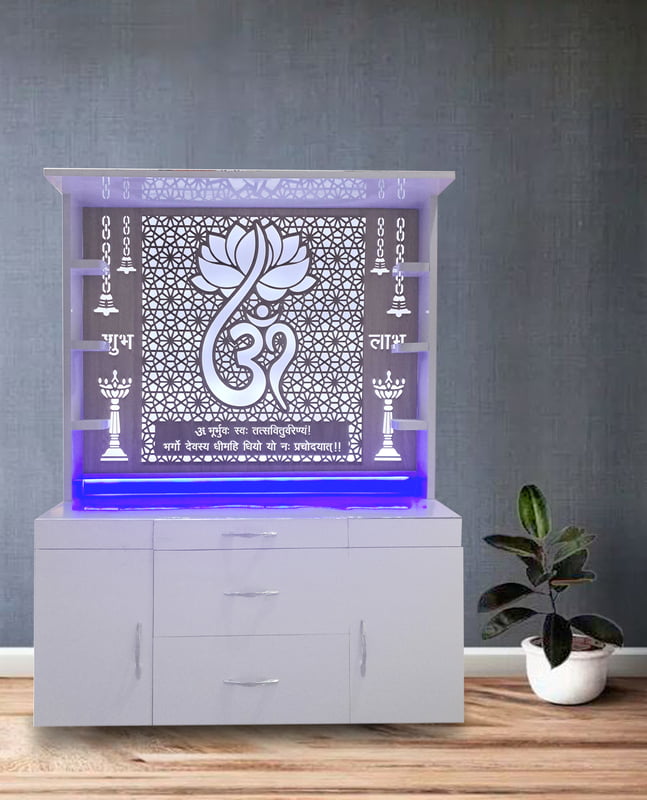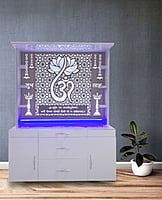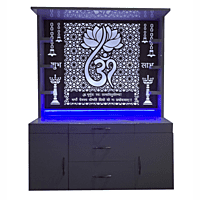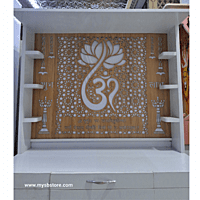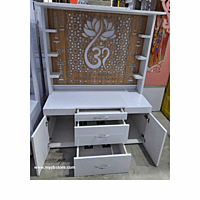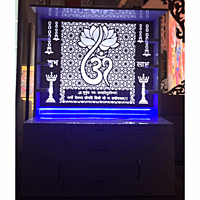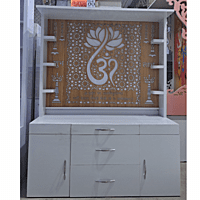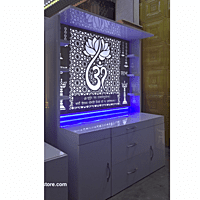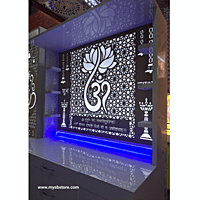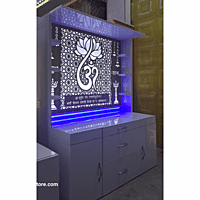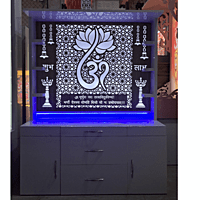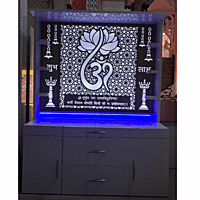 Lotus Om Mandir with Storage Space | Prime Wood
Elevate your spiritual practice with our Lotus Om Mandir, crafted with prime wood and designed with a beautiful lotus Om symbol on the front panel. This mandir not only provides a dedicated space for your worship but also offers ample storage for your puja essentials and other items. The mandir comes with a spacious storage cabinet and a pull-out tray for convenience.
The lotus Om symbol is considered highly auspicious and signifies purity, divinity, and enlightenment. The intricate design of the lotus Om on the mandir's front panel adds a touch of elegance and charm to your home decor. The prime wood material ensures durability and longevity, making it a perfect investment for your home.
The mandir's size is ideal for small and medium-sized homes, adding a sacred space to your home ambiance. The mandir's design is perfect for those who prefer a minimalistic and elegant style. The mandir can be placed in your living room, bedroom, or any other suitable space, providing you with a serene environment for your daily worship.
Dimensions and Features:

Width: 47.5"

Height: 60.5"

Depth: 23"

Material: Prime Wood + WPC + UV Marble & Acrylic

Light: Yes

Color: White + Blue

Waterproof: Yes
Depth:- 23"
UV Marble Thickness:- 1
.5mm
Material:-
Prime Wood + WPC + UV Marble & Acrylic
Included Led Light & Adapter.