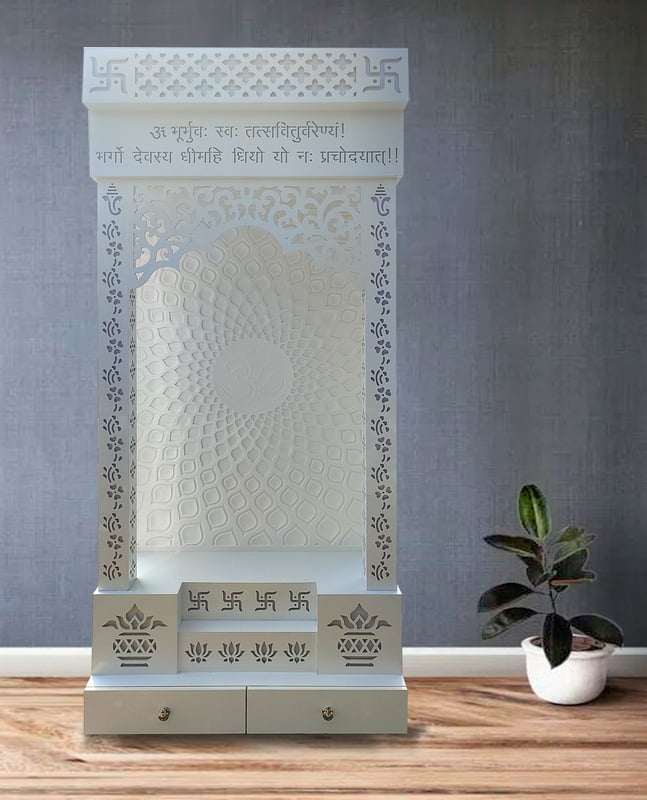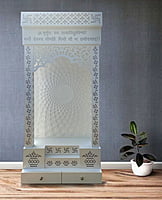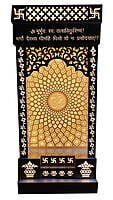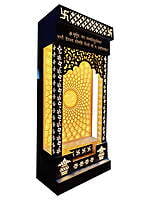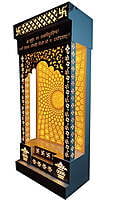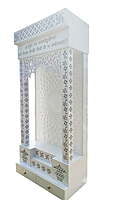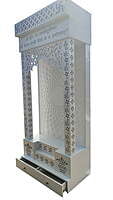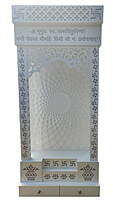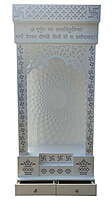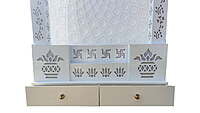 Om 3D Corian Puja Mandir With WPC Pillar
Introducing the Om Corian Mandir + WPC, a stunning and sophisticated temple perfect for enhancing any sacred space. This unique temple combines the durability and beauty of Corian with the versatility of WPC material, all topped with a smooth UV marble layer finish for a truly remarkable appearance.
Dimensions and Features:
Width: 45"

Height: 100"

Depth: 24"

Material: Corian + WPC

Light: Yes

Color: White

Waterproof: Yes
The 3D Corian temple boasts a flawless finish and intricate engravings, including a beautiful floral design on the beam and the sacred Om mantra written at the top. This captivating design, coupled with the temple's built-in lighting, creates a mesmerizing visual effect that enhances the overall beauty and serenity of your space.
Made from WPC material, this temple offers exceptional durability and is finished with a UV marble layer, giving it a smooth, refined appearance. The combination of Corian and WPC materials ensures that this temple is not only beautiful but also built to last.
In addition to its striking design, the Om Corian Mandir + WPC features two drawers at the base, providing convenient storage for prayer accessories or other essentials.
Choose the Om Corian Mandir + WPC for a captivating, functional, and durable temple that will elevate the ambiance of any home or office space. Its combination of premium materials, intricate craftsmanship, and practical design make it an ideal investment for those seeking to enhance their spiritual decor with elegance and tradition.
UV Marble Thickness: 1
.5mm
Material:
Corian,WPC & UV Marble.
Included Led Light & Adapter