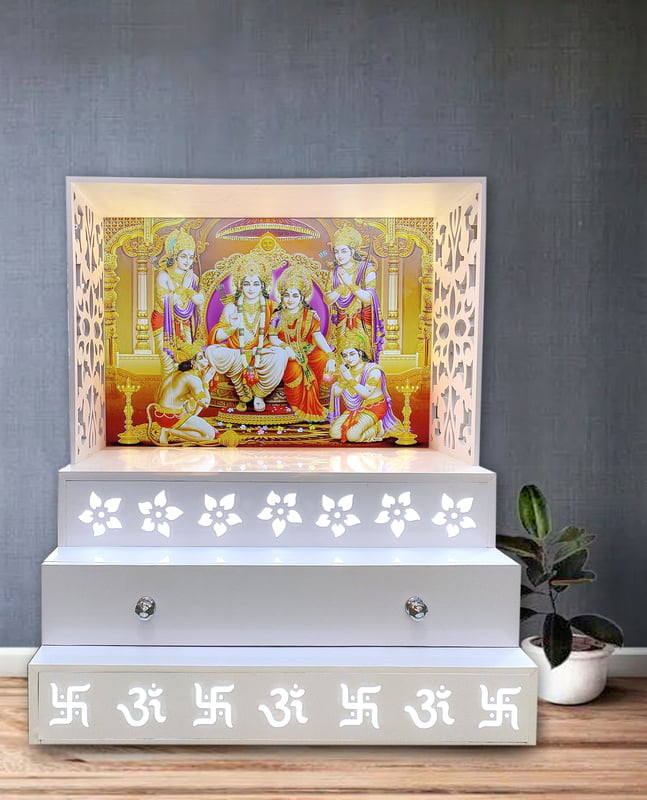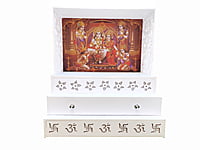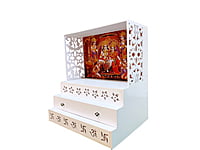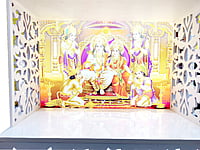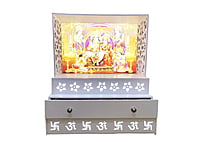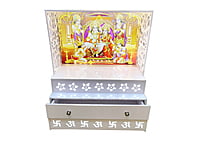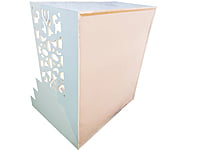 Ram Darbar Mandir made of Alabaster & WPC
We are proud to introduce our latest offering - a beautiful temple made with a stunning Alabaster sheet backdrop and featuring a print of the Ram Darbar. The backdrop is made of high-quality Alabaster, a translucent material known for its soft, warm glow and delicate beauty. The intricate print of the Ram Darbar on the Alabaster creates a breathtaking visual effect that is sure to impress.
The drawers of the temple are made from WPC (Wood Plastic Composite) material, known for its durability and resistance to moisture, ensuring that the temple remains in top condition for years to come. To add a touch of sophistication, a UV marble finish has been applied to the WPC surface, creating a smooth and polished look.
Whether for religious or decorative purposes, this temple is a true masterpiece that is sure to elevate the look and feel of any space. Its combination of beautiful Alabaster and practical WPC materials makes it a great investment for those seeking to add a touch of elegance and tradition to their home or office.
Dimensions and Features:
Width: 37"

Height: 45.5"

Depth: 14.5"

Material: Corian + WPC

Light: Yes

Color: White

Waterproof: Yes
UV Marble Thickness: 1
.5mm
Material:
Printed Acrylic
,WPC & UV Marble.
Included Led Light & Adapter