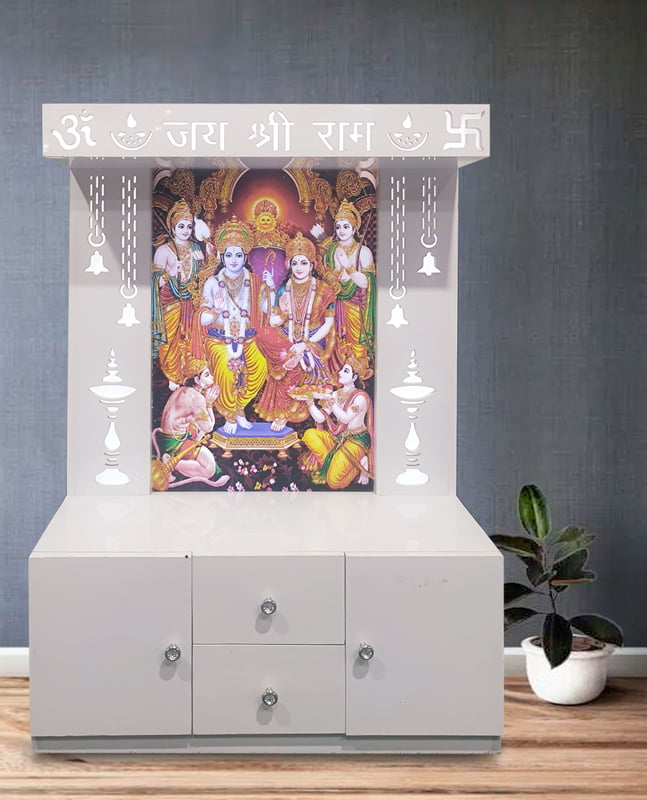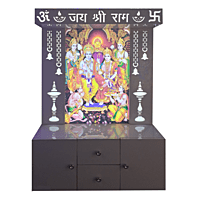 Ram Darbar Mandir Printed on Acrylic with Storage Space | Sehrawat Brothers
Sehrawat Brothers presents a beautifully designed Ram Darbar Mandir printed on acrylic with storage space. The mandir features an exquisite print of Lord Ram, Sita, Laxman, and Hanuman on the acrylic panel. The mandir comes with ample storage space to keep all your puja essentials, making it a practical choice for your home.
The mandir's acrylic material is durable, lightweight, and easy to clean, making it a great choice for daily use. The mandir's size is perfect for small and medium-sized homes, adding a touch of spirituality to your home decor. The elegant design and print of the Ram Darbar create a peaceful ambiance that enhances your spiritual experience.
Sehrawat Brothers' Ram Darbar Mandir is an excellent choice for your home, providing a beautiful and practical place for your daily prayers. The mandir's quality and design make it a perfect gift for your loved ones, bringing home the blessings of Lord Ram.
Dimensions and Features:

Width: 40"

Height: 59"

Depth: 18"

Material: Printed Acrylic + WPC + UV Marble

Light: Yes

Color: White

Waterproof: Yes
Depth:- 18"
UV Marble Thickness:- 1
.5mm
Material:-
Printed Acrylic ,WPC & UV Marble.
Included Led Light & Adapter.