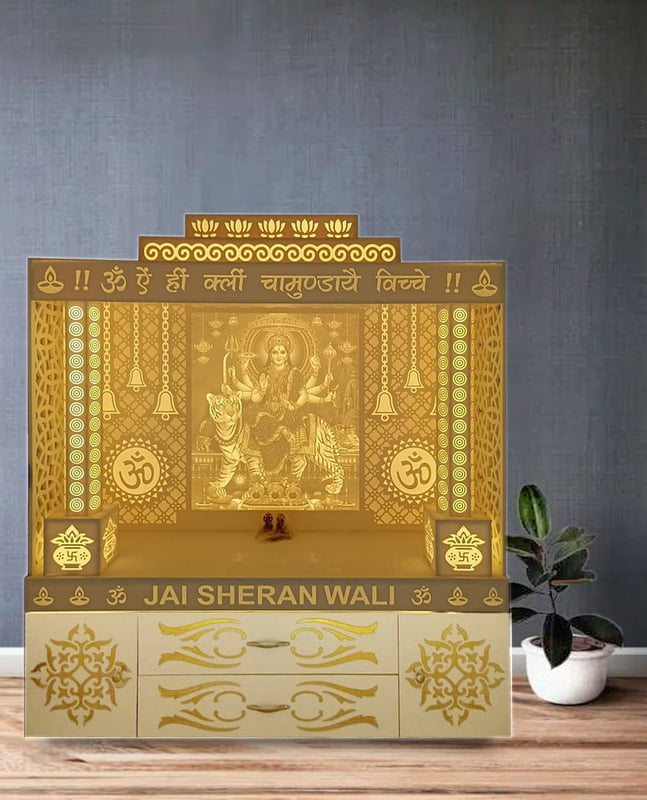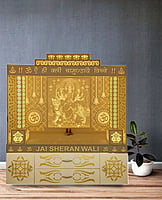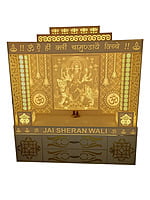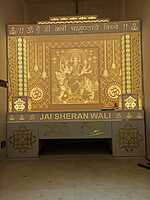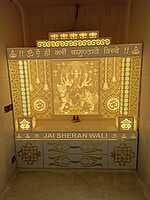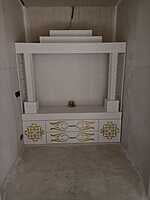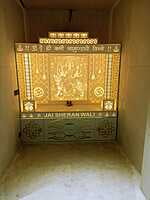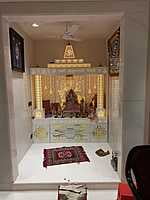 Sherawali Mata Mandir | Full Corian
Bring home the divine blessings of Goddess Sherawali with our Full Corian Sherawali Mata Mandir. This beautiful temple is handcrafted with the finest quality Corian material that is known for its durability and aesthetic appeal. The temple comes in a standard size that is perfect for any home, and its elegant design is sure to enhance the beauty of your prayer room.
The temple features intricate carvings and designs, and is easy to install and maintain. Our Sherawali Mata Mandir is available for purchase online at the best price, and comes with a guarantee of quality and authenticity.
Dimensions and Features:

Material: Corian

Light: Yes

Color: White

Waterproof: Yes
Depth:- 24"
Included Led Light & Adapter.