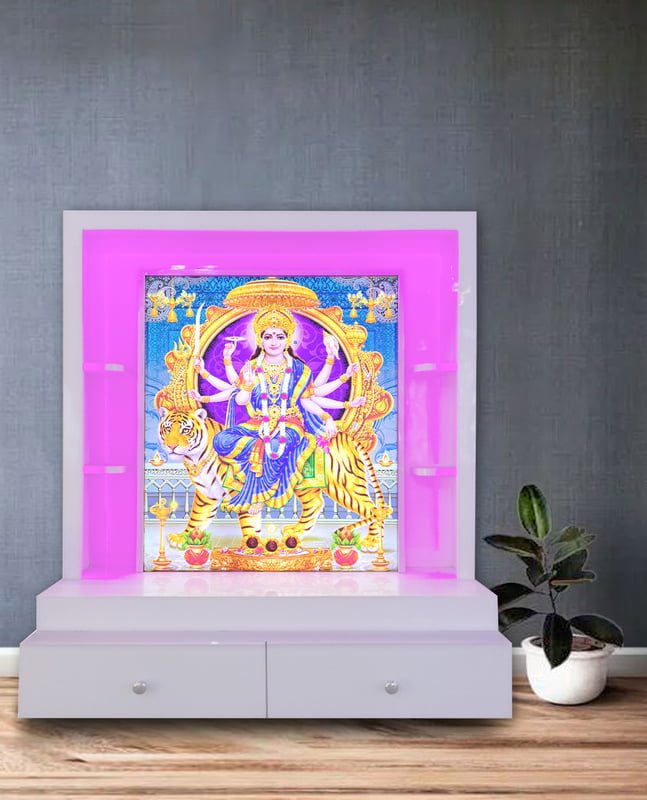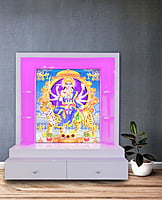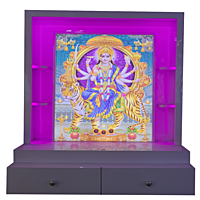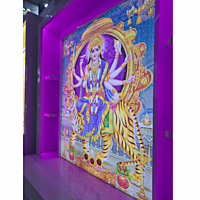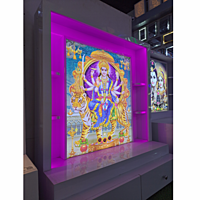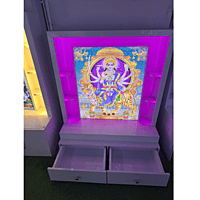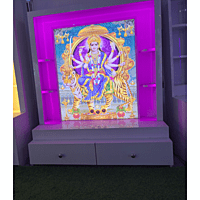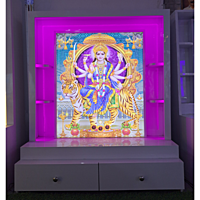 Sherawali Mata Mandir Printed on Acrylic with Storage Space | Sehrawat Brothers
Bring home the blessings of Sherawali Mata with our Sherawali Mata Mandir, printed on high-quality acrylic. The stunning and vibrant print of Sherawali Mata adds a divine touch to your home decor, creating a serene ambiance. The mandir comes with ample storage space, allowing you to organize your puja essentials and other items conveniently.
Crafted with high-quality acrylic, the Sherawali Mata Mandir is durable, easy to maintain, and long-lasting. The mandir's compact design and lightweight make it perfect for small homes, apartments, and offices. The mandir can be easily installed on a wall or placed on a flat surface.
The Sherawali Mata Mandir comes with a beautiful frame that adds an elegant charm to your home decor. It is a perfect addition to your home, office, or gifting purposes. Bring home the divine blessings of Sherawali Mata with our beautifully crafted Sherawali Mata Mandir.
Dimensions and Features:

Width: 45"


Height: 54"

Depth: 19"

Material: Printed Acrylic + WPC + UV Marble

Light: Yes

Color: White

Waterproof: Yes
Depth:-
19"
UV Marble Thickness:-
3.5mm
Material:-
Printed Acrylic ,WPC & UV Marble.
Included Led Light & Adapter.