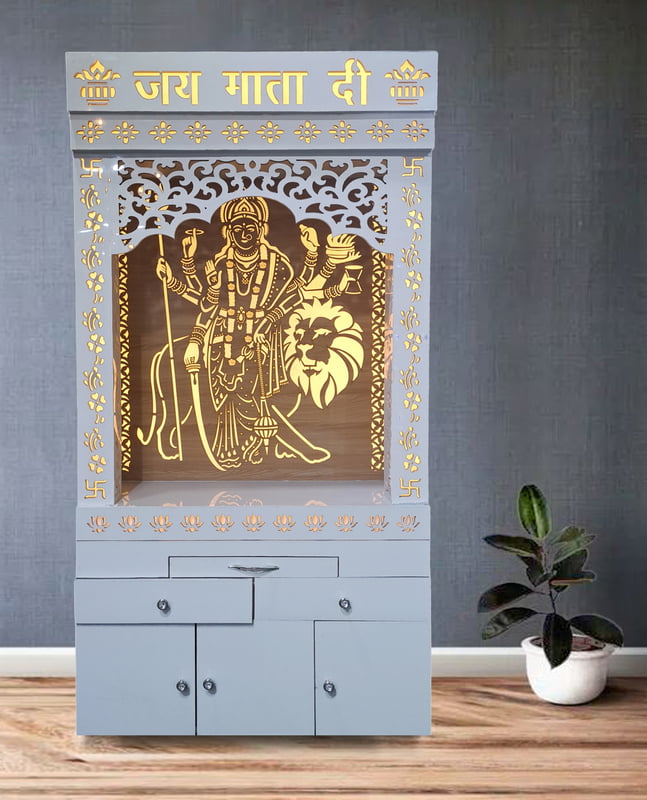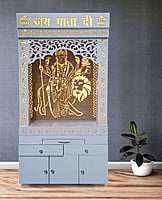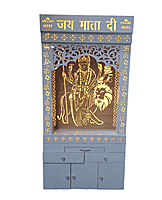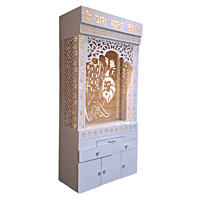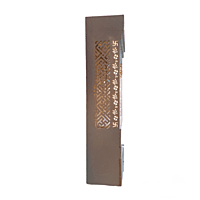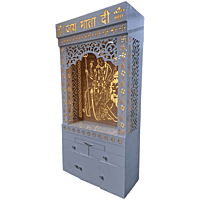 Sherawali Mata Mandir With WPC Jali Pillar
We are proud to present our Sherawali Mata Mandir, featuring a beautiful Prime Wood backdrop with intricate Laser Cutting of the "Sherawali Mata" design. The temple is made from high-quality WPC material, offering durability and longevity, while the intricate engravings allow light to pass through, creating a stunning and visually mesmerizing effect.
The temple also features beautiful lattice work on the sides, which has been carefully cut to perfection, further adding to its aesthetic appeal. The temple is topped off with the words "Jai Mata Di," which is illuminated by the light passing through the engravings, adding to the overall beauty and grandeur of the temple.
Whether for religious or decorative purposes, this Om Temple is a true masterpiece that is sure to elevate the look and feel of any space. Its combination of beautiful Corian material, intricate engravings, and practical design make it a great investment for those seeking to add a touch of elegance and tradition to their home or office.
Dimensions and Features:

Material: Corian + WPC

Light: Yes

Color: White

Waterproof: Yes
When lit, the temple shines and sparkles with an ethereal beauty, as the light seeps through the intricate engravings and the lattice work, creating a warm and inviting ambiance. The corian used in the temple also features religious mantras and prayers, making it not just a beautiful addition to your home, but a source of peace, serenity and divinity.
Crafted with a deep understanding of the importance of temples in our lives and our religious beliefs, this temple is a true work of art that exudes grace and elegance. It is a testament to the skills of the artisans who created it, and a source of pride for those who own it. With its combination of style, functionality, and spirituality, this temple is a must-have for anyone who values beauty, tradition, and peace of mind.
Depth:-
15"
Prime Wood
Thickness:-
3 MM
UV Marble Thickness:-
1.5mm
Material:-
Prime Wood, WPC & UV Marble.
Included Led Light & Adapter.