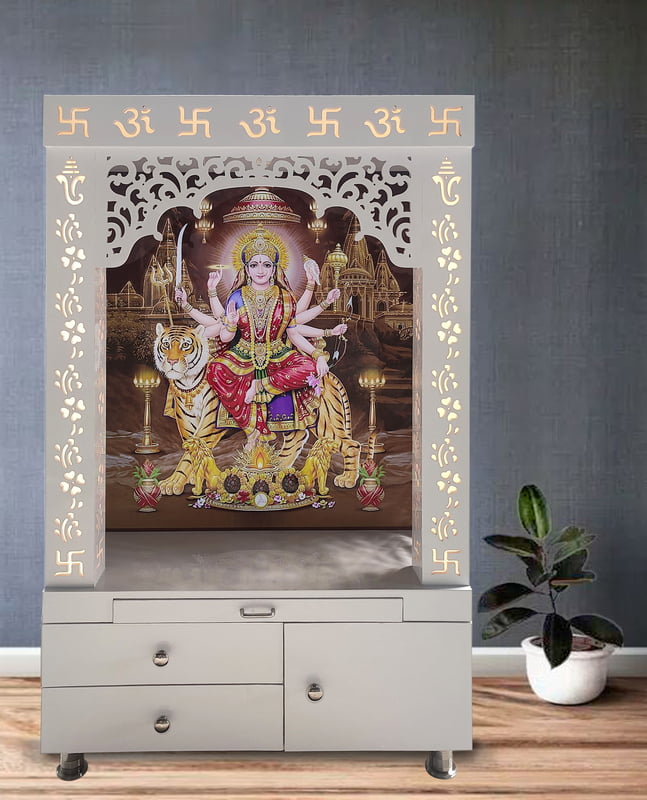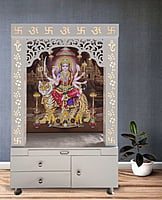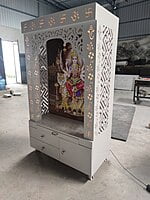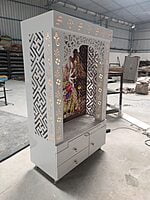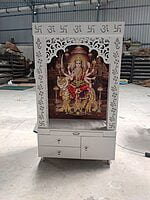 Sherawali Mata Puja Mandir Printed on Acrylic with WPC Pillar & Storage Space | Sehrawat Brothers
Bring home the blessings of Sherawali Mata with our Sherawali Mata Mandir, printed on high-quality acrylic material. The mandir comes with a beautiful and intricate design of Sherawali Mata, which is sure to add a divine charm to your home. The mandir also features storage space, which provides ample room to keep your puja essentials, including incense sticks, camphor, and other items.
Crafted with premium quality materials, the Sherawali Mata Mandir is built to last and requires minimal maintenance. The clear acrylic material provides a beautiful and crystal-clear view of the deity and adds an aesthetic touch to your home decor. The mandir's compact size makes it ideal for small spaces, including apartments and condos.
Our Sherawali Mata Mandir is the perfect choice for anyone looking to add a touch of divinity to their home decor. It's easy to assemble and can be placed on a flat surface, such as a table or shelf. Order yours today and bring home the blessings of Sherawali Mata.
Dimensions and Features:

Width: 45"

Height: 60"

Depth: 19"

Material: Printed Acrylic+ WPC + UV Marble

Light: Yes

Color: White

Waterproof: Yes
Depth:-
19"
UV Marble Thickness:- 1
.5mm
Material:-
Printed Acrylic ,WPC & UV Marble.
Included Led Light & Adapter.